Windows / Map
Opens (or closes) the map window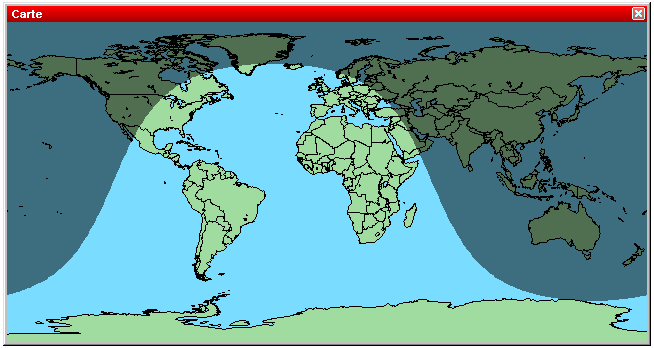 Map window
The dimensions of this worldmap window can be modified.
Contextual menu
You can increase or decrease the format (zoom). You can adjust the size of the window to the the size of the map by a simple click.
You can display (or not) the grey-line.
The color of title bar can be modified to ease its recognition in a cluttered layout.
Last update : 2005 Jul 21